Yancy McKnight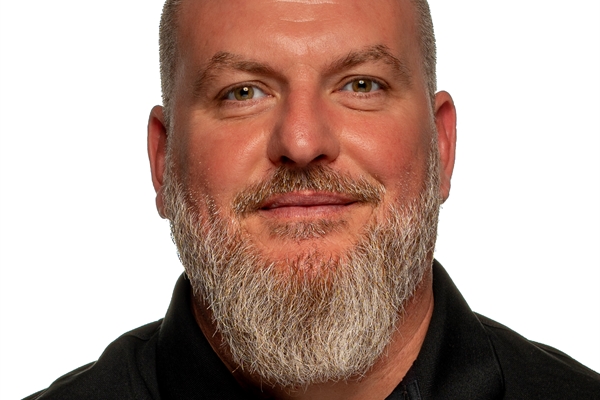 Yancy is in his second stint at Performance Course after serving as the Head Strength and Conditioning Coach at the University of Texas from 2017-2021.
In their second offseason, the Longhorns went from having 26 guys in 2017 that could power clean 300 pounds to 54 guys. Thirteen Longhorns entered the season squatting at least 600 pounds, while only three players were doing so in 2017.
In the first offseason under McKnight, the Longhorns lost 525 pounds of body fat while gaining 385 pounds of lean muscle mass. The team increased their vertical jump average to 30.3", power clean average to 279 pounds, back squat average to 467 pounds and bench press average to 315.
McKnight came to Texas after spending two seasons as director for football sports performance under Herman at the University of Houston. In that time, which included two NFL Drafts, McKnight has worked with nine players who went on to the NFL, including 2017 draft picks LB Tyus Bowser (Ravens), DB Howard Wilson (Browns) and DB Brandon Wilson (Bengals). Six Cougars made rosters as part of the 2016 NFL Draft class. CB William Jackson, III (Bengals), LB Elandon Roberts (Patriots) and WR Demarcus Ayers (Steelers) were all drafted, while RB Kenneth Farrow (Chargers), DS Nolan Frese (Seahawks) and S Adrian McDonald (Chargers) signed as free agents.
In 2016, Houston posted a 9-4 record, including wins over No. 3 Oklahoma and No. 3 Louisville. The Cougars became the first program nationally to defeat two top-five teams.
In 2015, the Cougars went to their first New Year's Bowl in 30 years, had their second 13-win season in program history and won their 11th conference championship by claiming the inaugural American Athletic Conference Championship. With a 38-24 win over No. 9 Florida State in the Chick-fil-A Peach Bowl, Houston ended the season ranked No. 8 in the Associated Press and USA Today Coaches polls, its highest finish since ranking No. 5 in 1979, and just the sixth time in program history to finish in the top 10.
McKnight arrived in Houston after serving the previous six seasons as director of strength and conditioning at Iowa State. While there, he helped mentor seven Cyclones who went on to play in the NFL (Reggie Stephens, David Sims, Leonard Johnson, Kelechi Osemele, A.J. Klein, Jake Knott, Jeremiah George) and improved the Cyclones strength and conditioning stature of the program as ISU participated in three bowls during his time in Ames. Along with Herman and Iowa State's Paul Rhoads, McKnight has worked under successful and innovative coaches including Les Miles formerly of LSU and Oklahoma State, Todd Graham of Arizona State and formerly Rice, and David Bailiff of Rice.
Other NFL players who have worked under McKnight's eye include Kevin Williams, Antonio Smith, Billy Bajema, Charlie Johnson, James Casey, Andrew Sendejo, Jarrett Dillard and Tramon Williams.
McKnight worked at Rice (2006-08) before he arrived at Iowa State. In 2008, Rice posted one of its best seasons in school history, compiling a 10-3 mark, including a 38-14 win over Western Michigan in the Texas Bowl, and a co-championship of the West Division of Conference USA.
Rice players credited his guidance in the weight room as a key component in the Owls' run to a bowl game in 2006. That team showed a level of endurance that allowed them to battle back and win three times on the last offensive play of the game.
McKnight went to Rice after two years as the head strength and conditioning coach at Louisiana Tech University. He helped the Bulldogs to a 7-4 record in 2005, including winning five of the last six games. Before his time at LTU, he began his college coaching career at Oklahoma State as an assistant in 2002.
McKnight is a member of the National Strength and Conditioning Association (NSCA), and is a certified strength and conditioning specialist (CSCS), a certified strength and conditioning coach (SCCC), and a USA Weightlifting Level I certified coach.
A native of Joplin, Mo., McKnight was a Division II All-American on the offensive line at Missouri Southern, earning his degree from the school in 2001. He was inducted into the Missouri Southern Athletics Hall of Fame in 2013.
He is married to the former Lynn Karns and they are the parents of sons, Brody and Brock.